CollECTION 2013
The innovative wood work, embellished by both the shape and inlay, is now enhanced by steel element as form of "sculpture", used as a decorative element or as a bearing item. A new way to apply art forms to furniture design.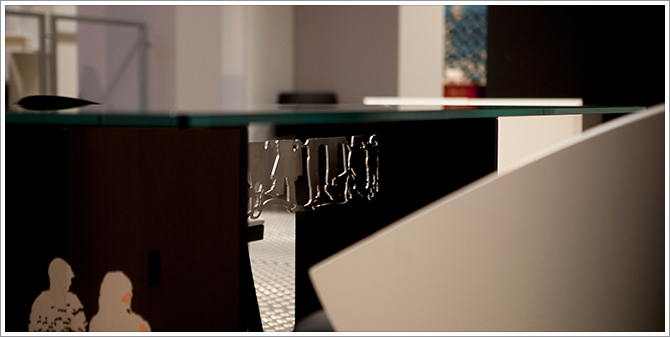 DINING TABLES 2013
SCULTURA - Size 100 x 200 h 73 cm crystal / inlay / steel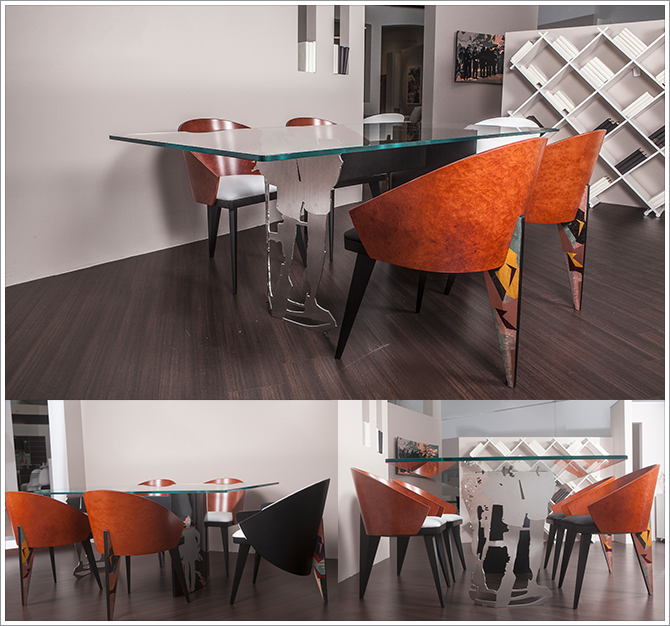 NAVY SCULTURA - Size 100 x 200 h 73 cm crystal / inlay / steel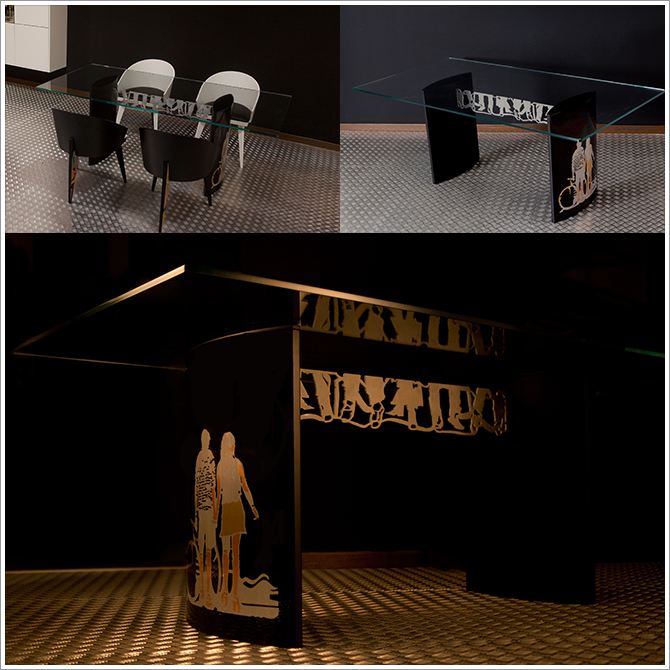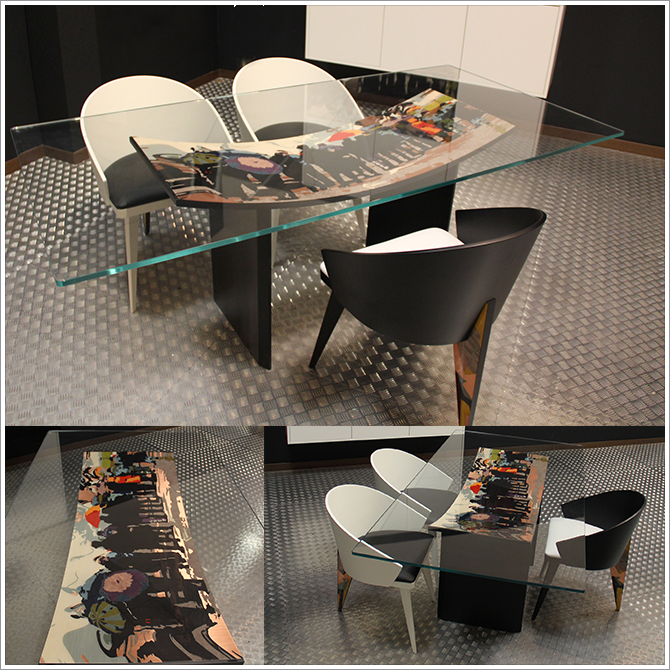 MOBILI 2013
Furniture with wheels, lacquered doors and steel sculpture handles (Limited Edition) or polished and inlaid door. A version with drawers with inlay and lacquer door is also available.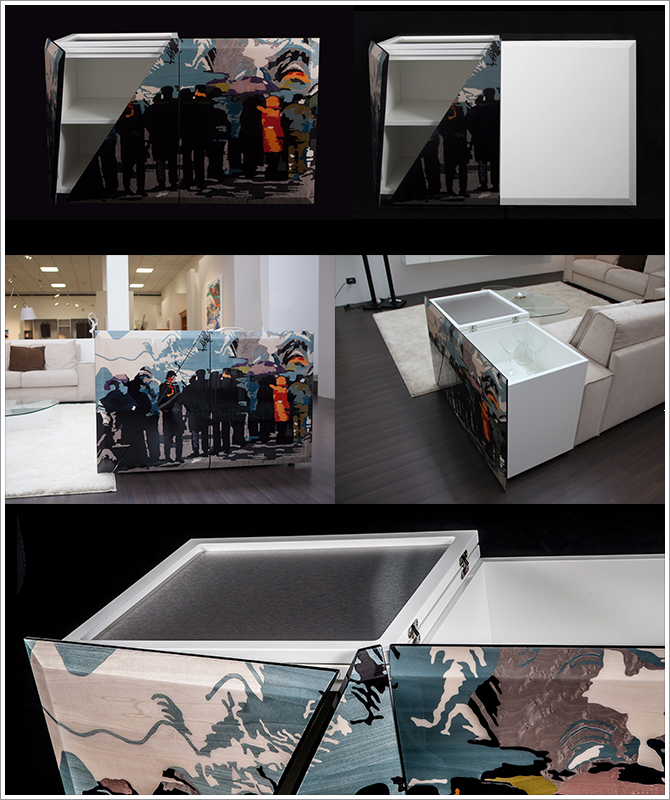 Modular hang cabinet with single element of 55x55x38 cm deep with lacquered or inlay doors. You can design the cabinet in any form you like and moreover you can chose where to make it unique throught inlay inserts.
PEOPLE - Size 170 x 170 p 38 cm inlay / crystal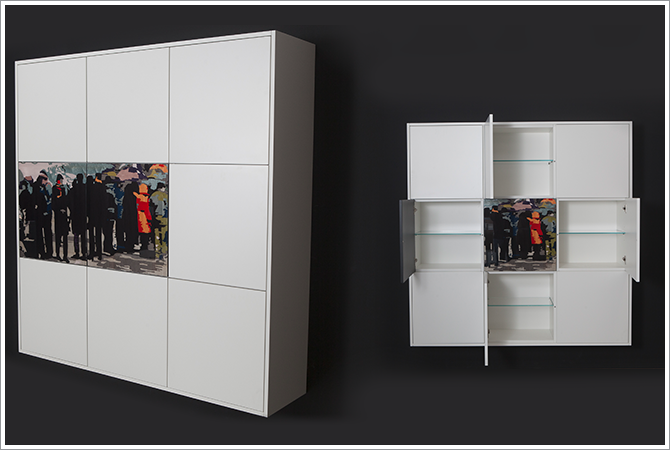 CHAIRS 2013
Sedia Trilogy can be in lacquered version (in any color), in briar root and other noble woods, with leather or alcantara seats, in different colors. Backrest support is an inlay leg that complete the item with charming design.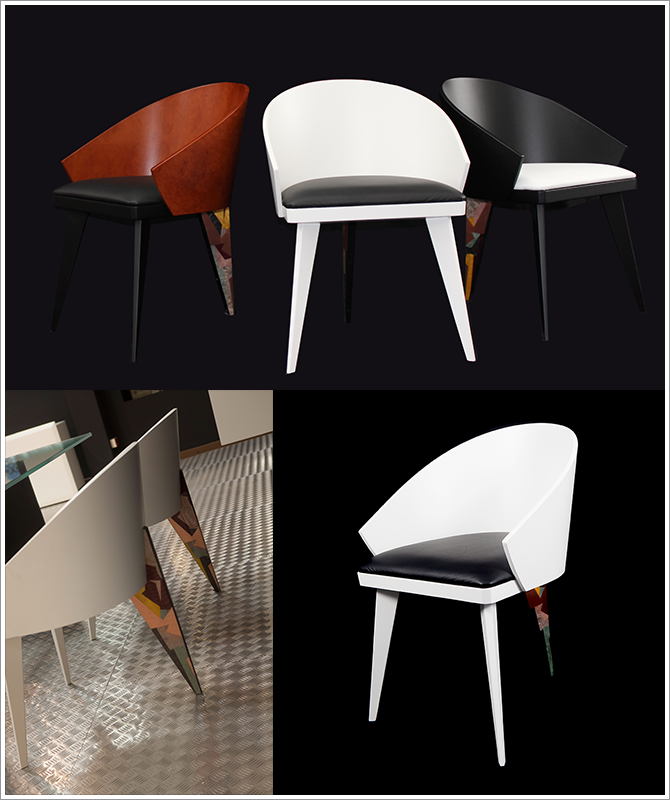 Poltroncina Trilogy can be in lacquered version (in any color), in briar root and other noble woods, with leather or alcantara seats, in different colors. Backrest support is an inlay leg that complete the item with charming design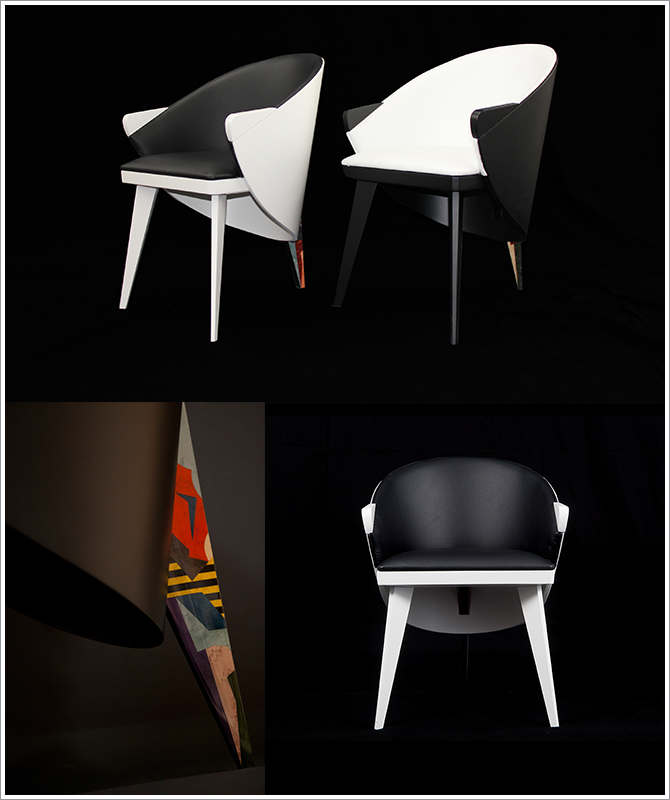 DINING TABLES
LUNA ALLUNGABILE - Size 160 – 200 x 100 x h 73 cm crystal / inlay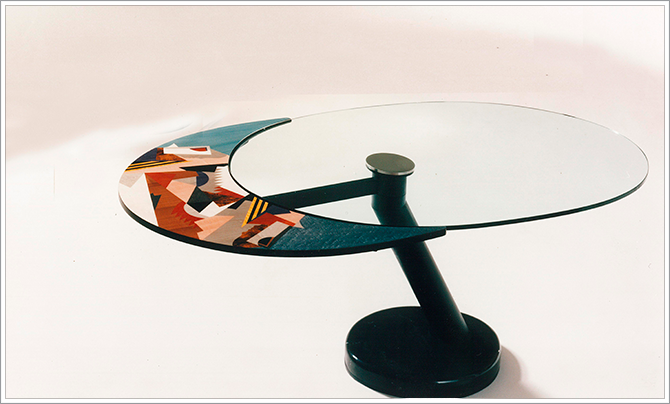 PONTE - Size 100 x 200 x h 73 cm crystal / inlay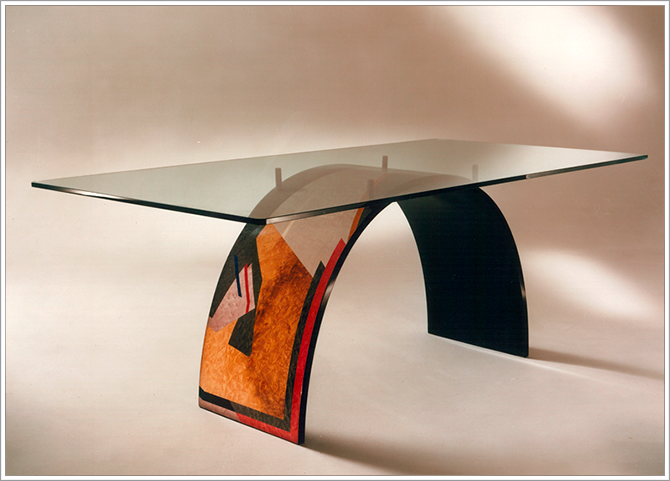 TOTEM ARTE - Size 100 x 200 h 73 cm crystal / inlay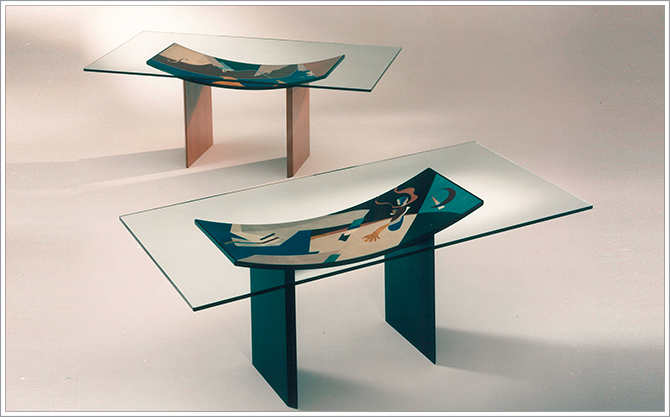 PATCHWORK - Size 100 x 200 h 73 cm inlay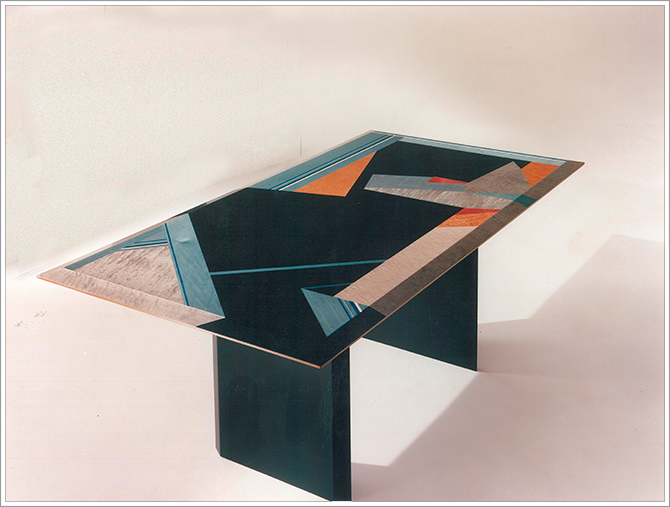 COFFEE TABLES
TRIS ARTE - Size 50 x 50 x h 30 – 50 x 60 h 35 – 50 x 70 h 40 cm inlay / metal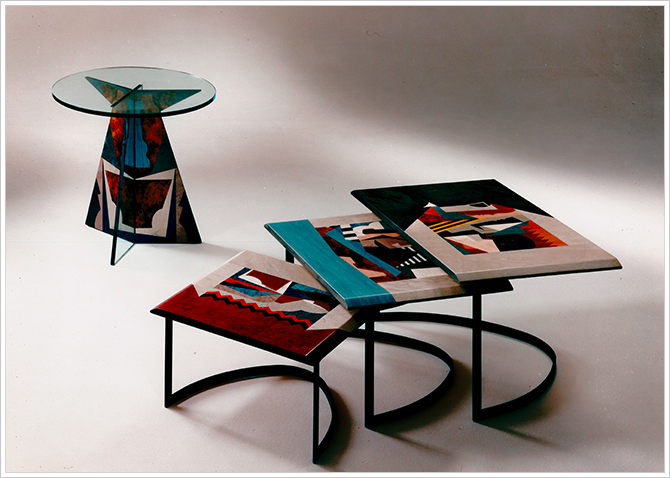 BRIDGE - Size 85 x 145 h 35 crystal / inlay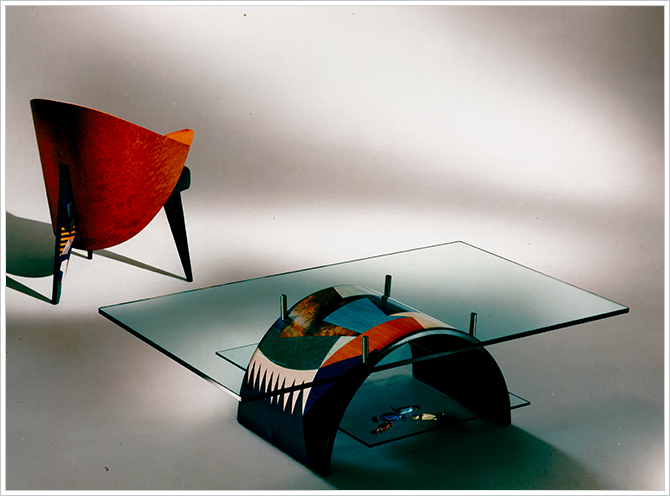 GEMINI - Size 110 x 110 ● 85 x 145 ● Ø 110 h 35 cm crystal / inlay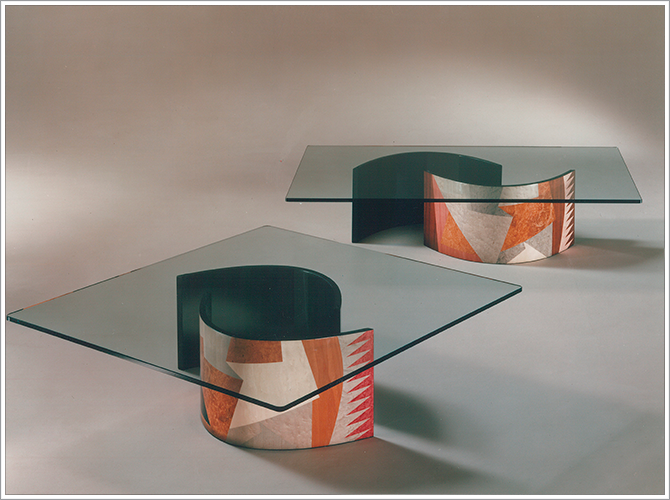 G - Ø 80 sag. h35 crystal / inlay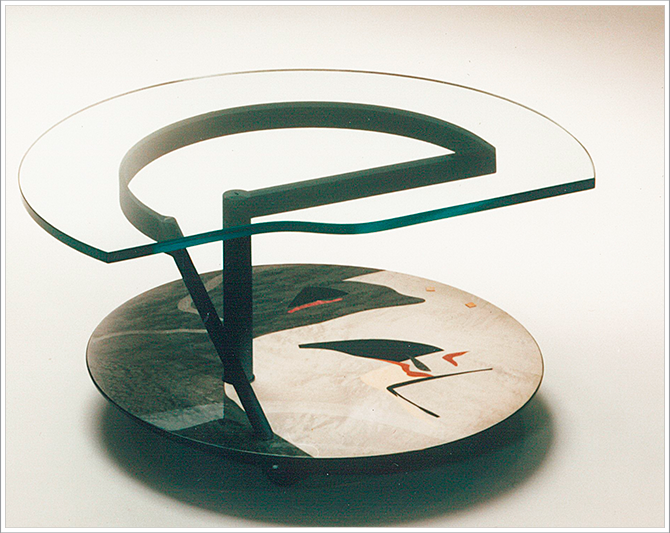 BUFFET
BULDING - Size 250 x 52 x h 70 cm crystal / inlay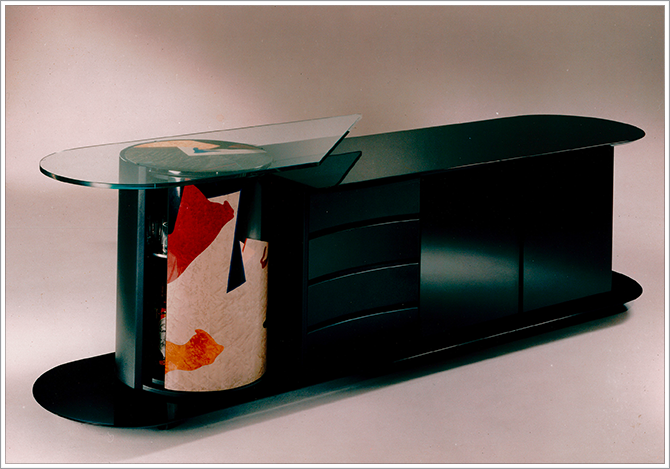 BUILDING CORTO - Size 210 x 52 x h 70 cm crystal / inlay